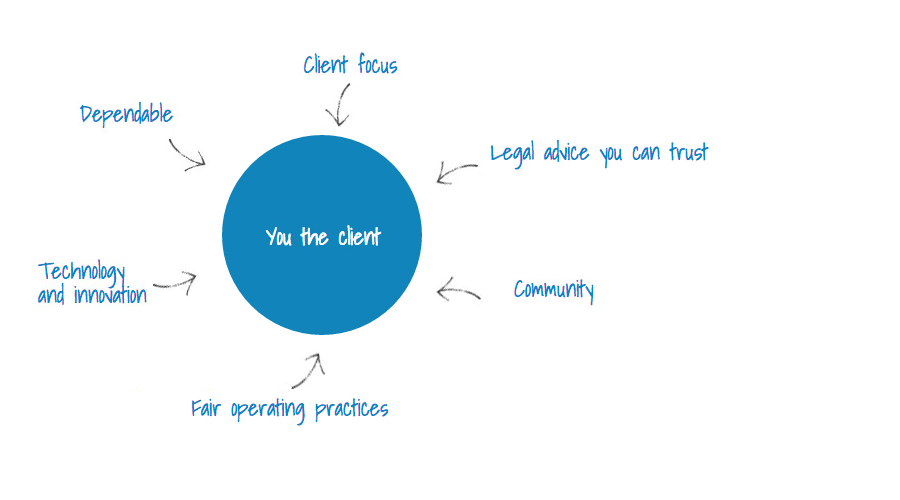 Dependable
We have been in practice 30 years.
We will never let you down. Your confidentiality is guaranteed.
We will give you the best possible legal advice.
---
Client focus
Providing an accessible service for all irrespective of background or means
Committing to a client charter
Clear cost information
Clear time frame
---
Legal advice you can trust
Training our staff to give you correct legal advice is at the core of our business – its in our DNA
---
Investing in our staff
We invest in our staff in training and development to provide the best possible service to you
---
Technology and innovation
We strive to be as efficient as possible to deliver speed and accuracy of service at a point of delivery convenient to you
---
Fair operating practices
We have strong morals.
We have robust anti-corruption and money laundering policies and procedures.
We will state the cost of your case upfront and provide you with six monthly cost updates.
---
Community
Provide local people with jobs and work experience placements
Sponsoring your children's sports team
Making charitable donations to your local hospice